An expertise based on
on values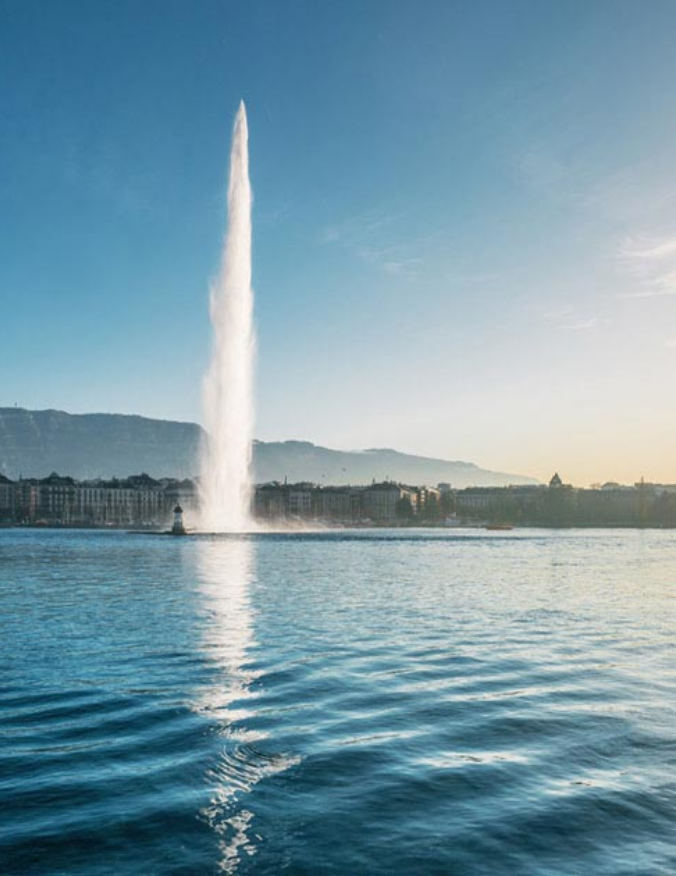 Our values
Located at the very heart of Geneva's financial centre, la Compagnie Financière Genevoise 1855 has provided investors with tailor-made wealth management services for over fifteen years. Inspired by our key values of communication, proximity, discipline, confidentiality, empathy, transparency, and independence, we have earned our clients' long-term trust. Over the years, this trust has been nurtured by another, equally tangible factor: our ability to offer optimal investment solutions designed to safeguard and grow your capital.
Our know-how
We take as much time we feel is necessary with our investors before recommending or adapting a wealth management strategy built to meet their specific needs.
Many factors come into play when we determine the investment style that is most suited to their requirements: the nature of their wealth and potential complexities, their investment horizon, sensitivity to risk, tax treatment and legal implications… Your own projects, exclusion criteria and individual constraints are also key elements that are factored in before we issue our recommendations.
When choosing the type of vehicle and investment universe, we prefer to rely on open architecture systems. Stock selection is conducted on a totally independent basis after an in-depth analysis aimed at assessing the value, reliability and naturally, the upside potential of each investment. Seeking the best balance between risk and performance is a constant priority. The independence of our group and the absence of any outside influence guarantee the impartiality of our investment convictions.
1,7
billion in assets under management as of 31 july 2022
Our history
Founded upon extensive investment expertise, key values, and a shared passion for what we do, la Compagnie Financière Genevoise 1855 was created in 2008. In 2014, the firm joined IRIS Finance International Group, driven by a shared ambition to deliver wealth management services of the highest standard. In 2017, Chahine Capital, a pioneering quantitative fund manager, also entered the group. From that day, la Compagnie Financière Genevoise 1855 became the official distributor of an outstanding investment fund, the Sicav Digital Funds, in Switzerland.
Our team
Consistent with our commitment to provide tailor-made investment advice and services, we believe in forming close client relationships and establishing direct contacts with the fund manager responsible for your portfolio. He / she knows better than anyone else the structure of your wealth, your requirements, and the full details of your investment. Your portfolio manager is the person to contact if you have a specific request, wish to arrange a meeting, or have any questions.
Michaël Sellam
Chairman
After starting his career as a PM in major banks for several major banks, Michaël founded the Compagnie Financière de Gestion et d'Investissement - Financière Galilée in 2000. In 2004 he bought the investment company IRIS Finance, and created the holding company IRIS Finance International Group. Then, he acquired the investment companies Provalor in 2007, Compagnie Financière Genevoise 1855 in 2014, Chahine Capital in 2017 and Createrra in 2019.
Jérôme CAZALS
Operational Director
Jérôme CAZALS
Operational Director
Jérôme started in banking in 1991 while studying Economics at the University of Nice-Sophia Antipolis. After 14 years with the CA-Indosuez group in Monaco and Geneva in Private Banking, he participated in the creation of the Compagnie Financière Genevoise I 1855 in 2008 as Head of Management and Compliance while assisting clients in defining their objectives and implementing and monitoring their investments. These years of experience have enabled him to deal with most traditional asset classes as well as more sophisticated ones such as private equity. In 2022, he handed over the compliance department to his colleague Aymeric, thus preparing Compagnie Financière Genevoise I 1855 for the new standards required in Switzerland and ensuring the structure's sustainability in its future development.
Aymeric NIETO de GEA
Executive Director
Aymeric NIETO de GEA
Executive Director
With a scientific and financial background, Aymeric started his career in a prestigious European banking group as a wealth management advisor and was in charge of high-end private clients. He continued his career in the Inspection Department of a leading international banking institution, where he learned all the ins and outs of the banking business. Since 2010, he has been the Executive Director of Compagnie Financière Genevoise I 1855, responsible for the management of the company, compliance and local regulations, and is actively involved in meeting the requirements of the Clientele.
Xavier Gendre
Head of Sales Switzerland for Digital Stars Funds
Xavier Gendre
Head of Sales Switzerland for Digital Stars Funds
Before joining Compagnie Financière Genevoise 1855, Xavier Gendre was successively Analyst and Head of Sales at Diapason Commodities Management in Lausanne, then at Exane BNP Paribas in Geneva with institutional clients. He then became Senior Sales Manager at M&G Investments in French-speaking Switzerland, in charge of relations with private banks and EAMs. Since 2021, Xavier is responsible for the distribution of the Digital Stars funds of Chahine Capital. Based in Luxembourg, Chahine Capital is a European pioneer of quantitative equity investment. He holds a master's degree in economics and management from Kedge Business School. He completed his education with two programmes, one in applied geo-economics at the Institut de Sciences Politiques de Bordeaux, the other in MBA at the University of Witswatersand in South Africa. In parallel, he obtained the Commodity Trading Advisor Series 3 certification from the National Futures Association.
Advising and supporting you
You have specific expectations, a project to be carried out in the best conditions,
we are always available to talk about it.