An overview of the activity of the group's subsidiaries, economic trends and market news : press publications and press releases to keep you informed.
Chahine Capital
Chahine Capital appoints new Chief Investment Officer
24 October 2023
Chahine Capital, a pioneer in quantitative Momentum equity investment, announces the appointment of Aymar de Léotoing as Chief Investment Officer (CIO). Aymar succeeds Julien Bernier, who has been with Chahine Capital since 2001 and with whom he has worked for the past 7 years. Chahine Capital's quantitative research team has also been strengthened by the appointments of Julien Messias and Franck Salzard as Senior Quantitative Researcher and Quantitative Analyst respectively.
Aymar de Léotoing, Chief Investment Officer – Portfolio Manager
Aymar de Léotoing, Portfolio Manager at Chahine Capital since 2016, becomes CIO & Portfolio Manager.
Aymar began his career in 2000 as a consultant with JCF Group, before joining FactSet.
In 2007, he took up the position of Quantitative Analyst at Société Générale AM / Amundi, before joining Arkeon Finance and then Chahine Capital in 2016 as Portfolio Manager.
Aymar de Léotoing holds an engineering degree from ESTP Paris (1999). He holds a Certificate in Quantitative Finance (CQF, Fitch Learning/Wilmott) and has taught financial analysis at Neoma Business School Paris.
Julien Messias, Senior Quantitative Researcher
Julien Messias joins Chahine Capital as Senior Quantitative Researcher. He was previously Head of R&D and US Equities Quantitative Portfolio Manager at Quantology Capital Management, a quantitative investment manager he co-founded in 2013.
After experiences at BNP Paribas Arbitrage and Banque Fédérative du Crédit Mutuel, Julien Messias took up the position of Equity Derivatives Trader at ING in Belgium in 2008. In 2012, he became Life Reinsurance Pricing Actuary at PartnerRe, before setting up Quantology Capital Management the following year. Julien will join the Chahine Capital team on Dec 1st and will be based in Paris.
Julien Messias holds a Master2 Actuarial degree from CNAM (2017), a Master's degree from ESSEC Business School Paris (2008) and a Master2 Research 104 from Université Paris IX Dauphine / ENSAE (2008). Julien is a certified actuary of the Institut des Actuaires; he has taught a Master1 (Applied Economics) at Université Paris IX Dauphine Paris and a Master (Quantitative Finance / Financial Markets) at Solvay Brussels School of Economics and Management.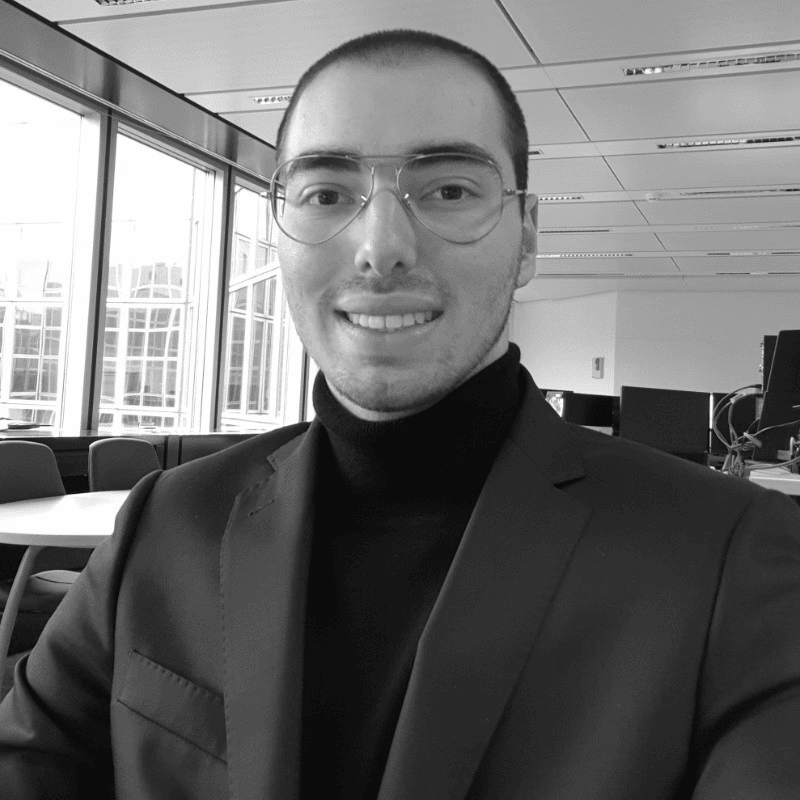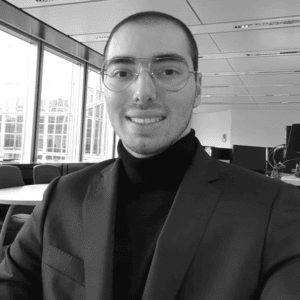 Franck Salzard, Quantitative Analyst 
Franck Salzard has joined Chahine Capital's research team as Quantitative Analyst and is based in Luxembourg. He holds an engineering degree in microelectronics and computer science from the Ecole des Mines de Saint Etienne (2023) and a Master's degree in quantitative finance from IAE Grenoble.
Franck previously worked as an intern in the fund selection team at Banque de Luxembourg Investments (2023) and in securities data management at Banque de Luxembourg (2022).
« We are delighted to announce the appointment of Aymar de Léotoing as Chief Investment Officer at Chahine Capital. Aymar knows the company very well and has all the expertise and experience required to lead the Investment and Research teams, which are at the heart of a quantitative approach such as that implemented by Chahine Capital for over 25 years. This team has also been strengthened by the arrivals of Julien Messias, a very senior and seasoned professional, and Franck Salzard, an expert in data science », emphasizes Charles Lacroix, Chief Executive Officer at Chahine Capital.